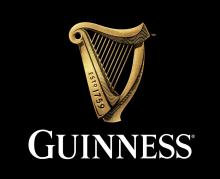 We are super excited this year to have amazing Guinness displays in select Kroger stores brainstormed and built by Valley Distributing's Sales Team Monty, Jason & John. 
Impressive!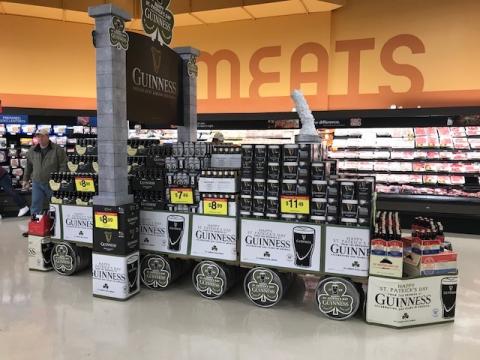 The displays are a giant train rolling thru Guinness's St. James Gate and is stocked full of Guinness Draught, Guinness Pub Cans, Guinness Stout Bottles, Guinness Blonde, 200th Anniversary Export, and Smithwick.  It's not a St. Patrick's Day celebration without the great taste of Guinness since 1759 when Arthur Guinness set up his brewery.  Valley's Sales Team is working really hard to make this year's St. Patrick's Day one to remember.  
Guinness Display Kroger Christiansburg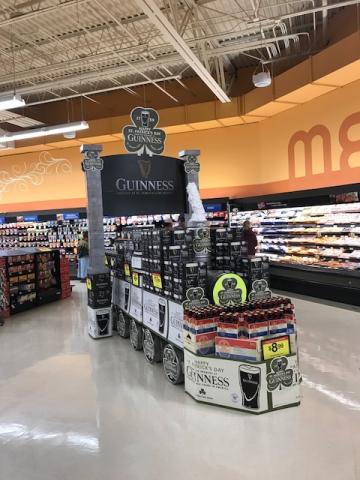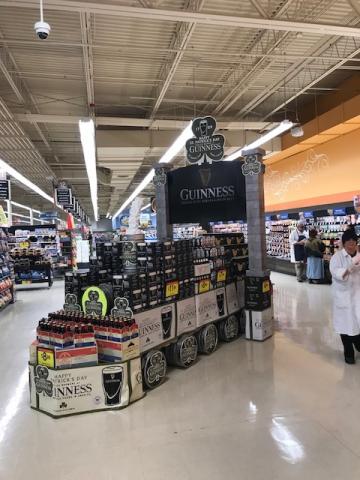 Happy St. Patrick's Day!