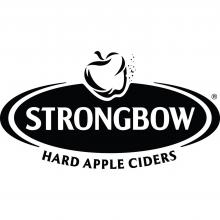 New - Artisanal Blend 
Award winner Strongbow Hard Cider has a new great cider with its own amazing bouquet of flavor! A perfect cider for any occasion whether your enjoying a football game, sitting down to dinner, or relaxing on your deck on a beautiful fall day.
---
NEW Strongbow Artisanal Blend has a cloudy appearance reminiscent of traditional ciders. The aroma of farm fresh heirloom apples is balanced by a refreshing texture with a semi sweet finish to indulge your palate.